OUR
NEWS

IS BELOW:
QUICK SEARCH for drugs (Free, registration required)
Click HereQuick Search QTdrugs List for a drug
Click HereScan complete QTdrugs List
Click HereTherapeutic Options not on the QTdrugs List
Attention All Commercial Users of QTdrugs Technology
Commercial use or reproduction of the QTdrugs list or other copyrighted content from the CredibleMeds®​​​​​​​ website is prohibited unless licensed or authorized by AZCERT, Inc. Commercial use by a company's employee(s) or contractor(s) is defined in AZCERT's Terms of Use.
AZCERT's policy defines permissable, non-commercial use as any use by employees of government agencies, academic institutions, not-for-profit entities or self-employed healthcare providers.
Online orders for licenses can be placed here and quotes for licensing fees are available by contacting info@azcert.org.
For Licensing information, please click

here

.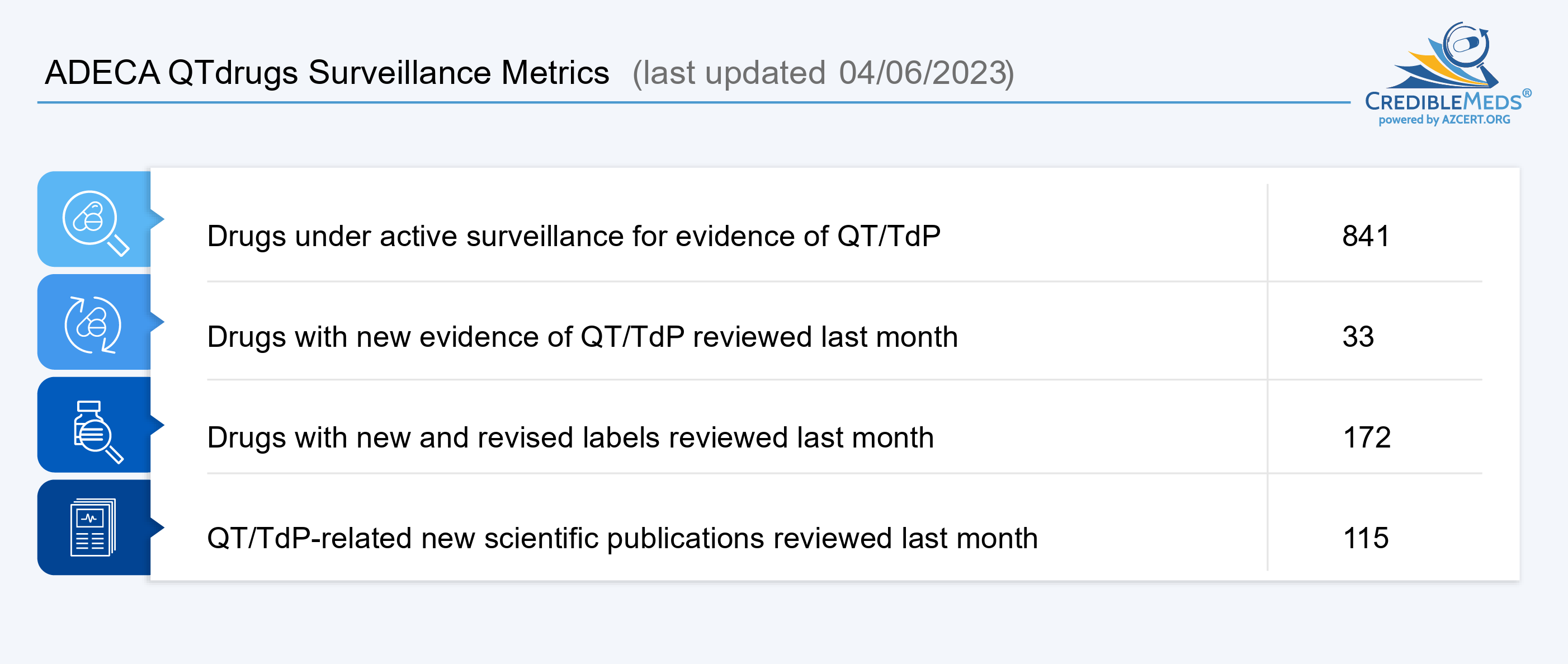 News
This one-day CME course organized by Dr. Glenn Fishman and Dr. Silvia Priori will focus on inherited arrhythmogenic diseases that can cause sudden arrhythmic death. A panel of internationally recognized experts will cover updates on long QT syndrome…
Hydroxychloroquine added and Trimethoprim Sulfamethoxazole moved on lists
Update for Online Version of My Medicines Forms
Text for citing the use of the QTdrugs List or the CredibleMeds.org website:
Woosley RL, Heise CW , Gallo T, Woosley D and Romero KA, www.CredibleMeds.org, QTdrugs List, [Accession Date], AZCERT, Inc. 1457 E. Desert Garden Dr., Tucson, AZ 85718
Copyright: The CredibleMeds® website is intended for personal and professional use only. Its content is protected by U.S. Copyright. Unauthorized use for commercial purposes is prohibited.