AZCERT, the nonprofit organization responsible for the CredibleMeds® website, is pleased to announce the availability of the CredibleMeds app in three new languages: Spanish, French and Italian.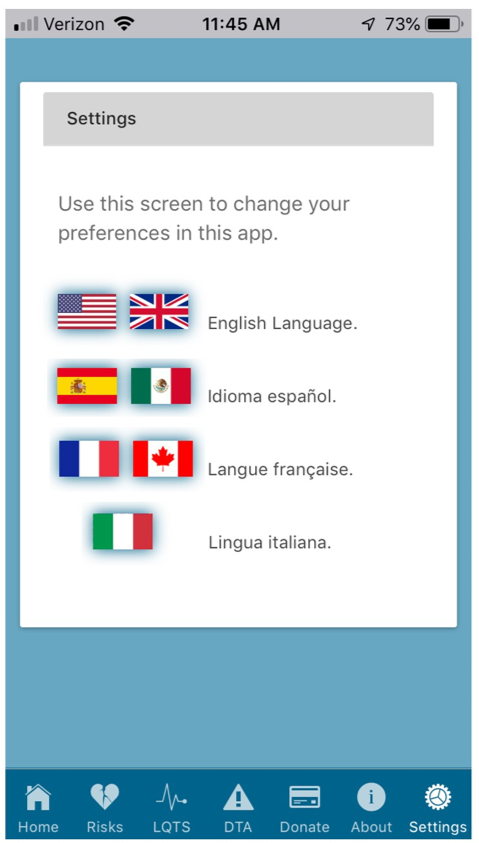 The free mobile application makes the online QTdrugs database instantly available for healthcare providers and patients and is intended to guide the safe use of medications, helping users be aware of the risk of drug-induced arrhythmias and cardiac arrest. Available for iOS and Android devices, nearly 50,000 users have already downloaded the English version and rated the app 4.73 out of a possible 5.
"Because the users of the app and the CredibleMeds website are truly international, we made offering its life-saving content available in different languages a priority," said AZCERT President Ray Woosley, M.D., Ph.D. "With the help of international team members and contributions from philanthropic organizations and volunteers, the new versions will be made available free for personal and non-commercial use."
The preferred language can easily be selected under Settings within the app.
---
Loading Conversation