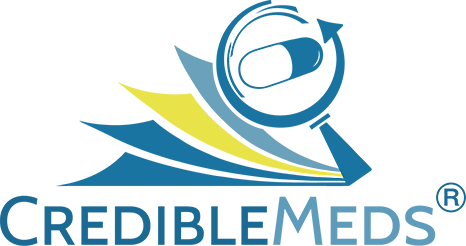 CredibleMeds App Now Available in Three New Languages, plus Two Major Enhancements
TUCSON, Ariz., May 1, 2019 — Arizona Center for Education and Research on Therapeutics (AZCERT), the nonprofit organization responsible for the CredibleMeds® website, is pleased to announce major enhancements to its smartphone app, including the availability of the CredibleMeds app in three new languages: Spanish, French and Italian.
The free mobile application makes CredibleMeds' online QTdrugs database instantly available for healthcare providers and patients and is intended to inform the safe use of medications, helping users be more aware of the risk of drug-induced arrhythmias and cardiac arrest. Available for iOS and Android devices, nearly 50,000 users have already downloaded the English version and rated the app 4.73 out of a possible 5.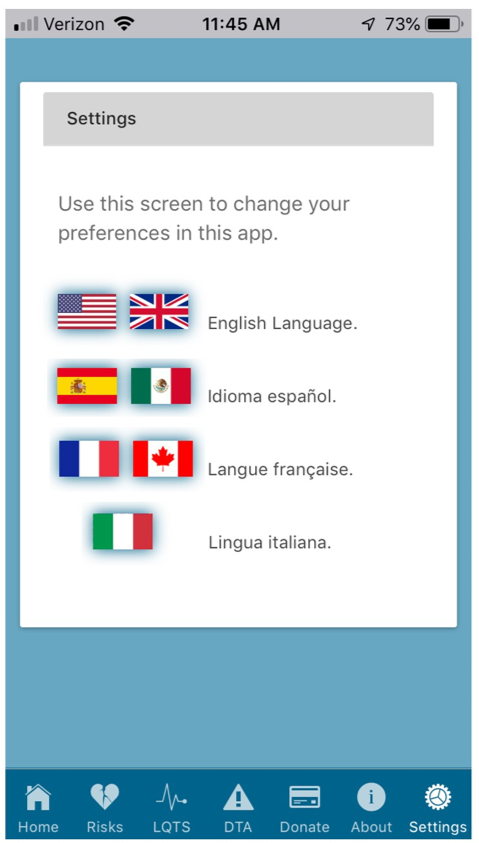 "Because the users of the app and the CredibleMeds website are truly international, we made development of the new multilingual version a high priority," said AZCERT President Raymond Woosley, M.D., Ph.D. "With the help of international team of advisors and contributions from philanthropic organizations and volunteers, the new versions will be made available free for personal and non-commercial use."
The preferred language can easily be selected under Settings within the app.
Enhancements with New Drug Information
New to all versions of the mobile app are two new enhancements to the information available about the drugs that are on the US market. These inform the user of important information that is found in the US drug label. The first is when there is a recommendation in the label to obtain an electrocardiogram (ECG) to check the QT interval when using a medicine, and the second is to inform users when the drug's FDA label includes a specific warning for use by patients with congenital Long QT syndrome (cLQTS). Users can also access additional background information about the category "Drugs to Avoid with cLQTS" in the special "DTA" section on the app. For more details click here.
About CredibleMeds®
CredibleMeds® was founded in 1999 as the university-based, federally funded Center for Education and Research on Therapeutics (CERT), with a mission to foster the safe use of medicines. In 2012, CERT became AZCERT or Arizona CERT, an independent nonprofit 501c3 organization incorporated in Arizona. AZCERT's website was renamed CredibleMeds® in 2014 to better reflect its scope and global recognition as a trusted resource on safe medication use for healthcare providers, research scientists and the public. AZCERT maintains the CredibleMeds® website and the QTdrugs lists of drugs that have a risk of QT prolongation and cardiac arrhythmias. For more information, visit crediblemeds.org.
###