Jeffrey L. Anderson, MD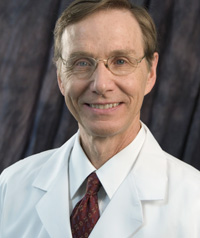 After receiving an undergraduate degree at the University of Utah in Chemistry, Dr. Jeffrey L. Anderson attended medical school at Harvard and graduated with honors. He completed a post-doctoral fellowship in Cardiology at Stanford University and joined the faculty at the University of Utah in 1980 after 2 years at the University of Michigan. Dr. Anderson attained the rank of Professor of Medicine, University of Utah, in 1989. He is board certified in Internal Medicine, Cardiovascular Disease, and Clinical Electrophysiology. He is a fellow of the American College of Cardiology and the American Heart Association's Clinical Council. He is a Master of the American College of Physicians and past governor for the Utah Chapter. He is past president, American Heart Association, Western States Affiliate. Currently, he serves as Chair, Task Force on Practice Guidelines, ACCF/AHA.
Dr. Anderson has contributed to cardiovascular research over a broad area, including thrombolytic and antithrombotic therapy of acute myocardial infarction and unstable angina, antiarrhythmic therapy, trials in congestive heart failure, and, currently, research on genetic polymorphisms and other new risk factors for cardiovascular disease and pharmacogenetic interactions. He is an author or co-author on over 600 original or invited publications and over 400 abstracts.
Dr. Anderson is Associate Chief of Cardiology, LDS Hospital, where he also is Director of Cardiovascular Research and Vice-Chair for Research, Department of Medicine. Dr. Anderson is Professor of Internal Medicine (cardiology) with tenure, University of Utah School of Medicine. He regularly teaches medical and pre-medical students, housestaff, cardiology fellows, and physicians and has a busy cardiology clinical practice.