Robert Temple, MD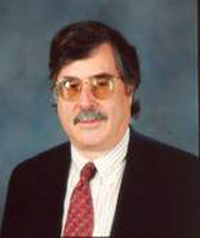 Dr. Robert Temple is Deputy Director for Clinical Science at FDA's Center for Drug Evaluation and Research and is also Acting Deputy Director of the Office of Drug Evaluation I (ODE-I). ODE-I is responsible for the regulation of cardio-renal, neuropharmacologic, and psychopharmacologic drug products. Dr. Temple has a long-standing interest in the design and conduct of clinical trials and has written extensively on this subject, especially on choice of control group in clinical trials, evaluation of active control trials, trials to evaluate dose-response, and trials using "enrichment" designs.
Dr. Temple received a B.A. Magna cum Laude fromHarvardCollegein 1963 and received the M.D. degree from New York University School of Medicine in 1967. At NYU he was elected to Alpha Omega Alpha. He completed an internship and residency in internal medicine at theColumbiaPresbyterianMedicalCenterin 1969. He is board-certified in internal medicine and clinical pharmacology. Dr. Temple was in the Clinical Endocrinology Branch of the National Institute of Arthritis, Metabolism, and Digestive Diseases, National Institutes of Health from 1969-1972.
He became a reviewing Medical Officer in the Division of Metabolic and Endocrine Drug Products in 1972, and became Assistant to the Director of the Bureau of Drugs in 1974. In 1976, he became the Director of the Division of Cardio-Renal Drug Products, serving in that role until 1982. From 1982 to 1988 he was Acting Director and then Director of the Office of Drug Research and Review. The responsibilities of that office have been divided in various ways among six Offices of Drug Evaluation. Among other awards, he has received FDA's Award of Merit on six occasions, three Commissioner's Special Citations, the Public Health Service Superior Service Award, the DHHS Distinguished Service Award, the Secretary's Special Citation, and the Drug Information Association Outstanding Service Award. He received the American Society for Clinical Pharmacology and Therapeutics' Rawls-Palmer Progress in Medicine Lecture and Award in 2001. He also received the National Organization for Rare Disorders Public Health Leadership Award in 2001. In 2002, he received FDLI's Distinguished Service and Leadership Award. In 2005, he received the Drug Information Association Distinguished Career Award.
Dr. Temple is on the editorial board of Clinical Pharmacology and Therapeutics. He was on the Board of Directors of the Society for Clinical Trials from 1983-1987 and was President of the Society in 1987. He is an honorary Fellow of the AmericanCollegeofClinical Pharmacology.