Pedro Brugada, MD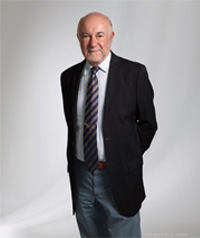 Prof. Pedro Brugada received his medical training at the University of Barcelona, School of Medicine. He is currently the Chairman of the Cardiovascular Division at the University Hospital of Brussel (UZ Brussel-VUB) Belgium. His previous positions include Professor of Cardiology and Head, Division Coronary Disease at the Institute for Cardiovascular Diseases. University of Limburg, Maastricht, The Netherlands.
In 1992 Professor Brugada, along with his brother, Dr. Josep Brugada, discovered a cardiac defect closely related to the Long QT Syndrome that has become known as the Brugada Syndrome. Much of his research has focused on the diagnosis and treatment of these syndromes.
Professor Brugada has received numerous awards for his research, including the 2012 Golden Medal of the European Society of Cardiology, the highest award given by this Society to a cardiologist. He has authored over 1000 papers and book chapters. He is on the editorial board of many respected journals including Circulation Arrhythmia and Electrophysiology, Heart Rhythm, PACE; Europace (Associate Editor), European Heart Journal, and Clinical Research in Cardiology.