Dr. Milou-Daniel DRICI, MD, PhD, FESC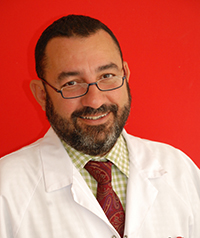 Dr. Milou-Daniel DRICI, MD, PhD, FESC, is Director of the Centre Régional de Pharmacovigilance of Nice-Alpes-Côte d'Azur in Nice, France, and a Professor of Medicine and Clinical Pharmacology at Nice University Medical Center. He obtained his M.D. from Nice University in 1989 and his Ph.D. in 1993 from the University of Aix-Marseille, France. After medical studies and internship in Marseille France and Lexington, KY, he completed a residency in cardiology and pharmacology in Nice and Paris, a fellowship of clinical pharmacology at Georgetown University (Washington DC) from 1994 to 1997 while training at the FDA.
Dr. Drici is a Fellow of the European Society of Cardiology, belongs to several working groups of the French drug agency (ANSM) and to the Cardiac Safety Advisory Group of the European Medicines Agency. He is president of the Pharmacoepidemiology-Pharmacovigilance group at IUPHAR and belongs to the French and British societies of Pharmacology, to the French Society of Cardiology and to the French Society of Hypertension. He developed experimental models of cardiac repolarization, authored many articles on drug-acquired Long QT syndrome and regularly reviews on this topic for scientific journals.