Michael J. Kilborn, MD, PhD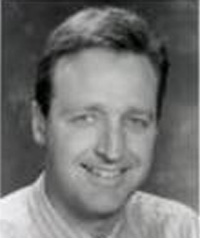 Dr. Kilborn is the Senior Staff Cardiologist and Director of the Arrhythmia Service and ECG Laboratory at the Royal Prince Alfred Hospital in Sydney, Australia. He is also the Clinical Associate Professor of Medicine at the University of Sydney. Dr. Kilborn spent over 3 years as a Fellow and Assistant Professor in Clinical Cardiac Electrophysiology and in Clinical Pharmacology at the Georgetown University Medical Center and the Washington Veterans' Hospital. He was selected as a Rhodes Scholar in 1985 and earned his DPhil in Physiological Sciences from Oxford University.
Dr. Kilborn's special interests include cardiac arrhythmias, palpitations, syncope, atrial fibrillation, and the prevention of stroke and sudden death due to cardiac arrest. He is a specialist in the use of catheter ablation and other cardiac catheterization procedures, implantable defibrillators and pacemakers, external defibrillators, and medications.
Dr. Kilborn has published numerous journal articles and is the Chief Editorial Advisor of the Journal of Evidence-Based Cardiovascular Medicine 2001-2006.