Marek Malik, MD, PhD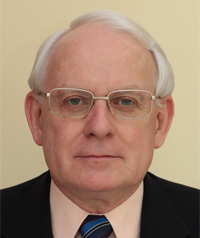 Dr. Marek Malik obtained a PhD degree in mathematics and computer science and an MD degree in internal medicine and cardiology. He started his career at Charles University in Prague where he held a chair in applied computer science while also being a Consultant at the Department of Medicine of the University Hospital. Subsequently, he moved to London where he joined St George's Hospital Medical School. He is presently Professor of Cardiac Electrophysiology at the University of London, Head of Non-Invasive Electrophysiology unit at St. George's, and Chairman of St Paul's Cardiac Electrophysiology in London.
Dr Malik is a Fellow of American College of Cardiology, European Society of Cardiology, and Heart Rhythm Society. In his field, he authored 11 monographs and textbooks, and more than 400 articles in peer-review journals. He also served on a number of academic task forces including a co-chairmanship of the Independent Academic Task Force on Drug-Induced Torsade de Pointes and Implications for Drug Development. Since 2009, he has also been an Honorary ORISE Fellow of the Food and Drug Administration in Washington, DC.
His research interests include electrocardiography and computerized ECG processing, acquired long QT syndrome and assessment of drug-induced changes in cardiac repolarization including the drug-induced QTc changes.