Jeremy N. Ruskin, MD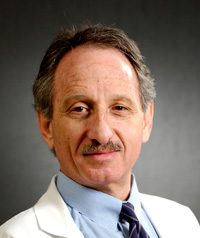 Dr. Jeremy Ruskin is Director of the Cardiac Arrhythmia Service at Massachusetts General Hospital and Associate Professor of Medicine at Harvard Medical School. Dr. Ruskin received his undergraduate degree from Tufts University and his medical degree from Harvard Medical School. He completed his residency in Internal Medicine at Beth Israel Hospital in Boston and his fellowship in Cardiovascular Disease at the Massachusetts General Hospital. He received his training in clinical cardiac electrophysiology at the USPHS Hospital in Staten Island, New York under the mentorship of Dr. Anthony Damato.
In 1978, Dr. Ruskin founded the first cardiac arrhythmia service and clinical electrophysiology laboratory in New England and one of the first such services in the United States. As founder and director of the MGH Fellowship Training Program in Clinical Cardiac Electrophysiology, he has been responsible for the training of more than 100 fellows in the subspecialty of cardiac arrhythmias over the past 33 years, many of whom are in leadership positions at academic centers throughout the world. His major research interests include the mechanisms and management of atrial fibrillation, new antiarrhythmic drugs and innovative technologies for catheter ablation of atrial fibrillation, the mechanisms and prevention of ventricular arrhythmias and sudden cardiac death, risk stratification for sudden death, the role of arrhythmia control devices in the prevention of sudden cardiac death, the proarrhythmic effects of cardiac and non-cardiac drugs and cardiac safety issues in new drug and device development. He is an author of more than 300 original scientific publications, chapters, reviews, and monographs. Dr. Ruskin is the recipient of the 1997 Michel Mirowski Award for Excellence in Clinical Cardiology and Electrophysiology and the 2002 Heart Rhythm Society Pioneer in Pacing and Electrophysiology Award.