Dr. David Strauss,
FDA's Director of the Division of Applied Regulatory Science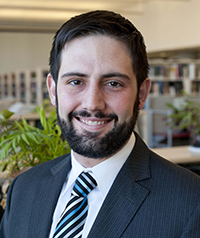 Dr. Strauss received both a B.A. in chemistry and medical degree (M.D.) from Duke University, and a Ph.D. in clinical physiology from Lund University, Sweden. He also completed a postdoctoral fellowship at Johns Hopkins University. He has led regulatory science research since joining FDA in 2010. He has published over 90 peer-reviewed journal articles and book chapters related to assessing the safety and effectiveness of drugs and medical devices and predicting individualized response to therapies.
Dr. Strauss currently serves as FDA's Director of the Division of Applied Regulatory Science, which seeks to move new science into the CDER review process, closing the gap between scientific innovation and product review and improving public health by building and translating knowledge of drug response into science-based, patient-centered regulatory decisions of the highest quality. Dr. Strauss previously served as Senior Advisor for Translational and Experimental Medicine in the Office of Clinical Pharmacology, where he provided strategic, scientific, and operational leadership in several priority areas including early pharmacology studies, biomarker development and evaluation, disease and pharmacologic modeling, induced pluripotent stem cell research and silico modeling.
Additionally, Dr. Strauss oversees and coordinates FDA's research activities supporting the Comprehensive In Vitro Proarrhythmia Assay (CiPA) Initiative, including the evaluation of ion channel pharmacology data, development and validation of an in silico computational model of the human ventricular myocyte, design and interpretation of induced pluripotent stem cell derived cardiomyocytes assays, and assessment of novel ECG biomarkers in phase 1 clinical trials. He has received multiple awards, including recently receiving the Secretary of Health and Human Services Award for Meritorious Service, the second highest award granted by the Department.